What To Do Now & Frequently Asked Questions
Check availability for your portrait, project or event … avoid disappointment with advance bookings
How To Book Your Shoot Date. Check Availability...
Popular slots such as weekends get booked up early.
To reserve your preferred shoot day & time call Dawn now on 07890 525393.
Do You Do Evenings And Weekends?...
Yes, absolutely… call Dawn on 07890 525393.
When Is A Good Time To Book?...
The Time Is Now… call Dawn on 07890 525393.
Who Will Be My Photographer?...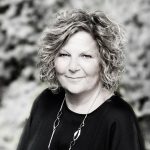 My name is Dawn and I will be your photographer. See more 'About me'
I'll look after you from start to finish enabling you to love your experience and love your photos.
Do You Accommodate Large Family Groups?...
Absolutely, I love to shoot big family groups, always great fun.
What about special requirements...elderly, infirmed, disabled, special needs etc?...
No problem, I have lots of experience as a special needs photographer, based on my personal experience. Give me a call for an informal chat to discuss any concerns or worries you may have – 07890 525393.
Special Offers...
Get news of my latest special offers delivered straight to your inbox