About Dawn Robinson – Dawn Robinson Photography
Hi there, here's a little info about me, just in case you're curious…
First and foremost, I am married and have four wonderful sons who happily pander to my frequent need to photograph them.
I studied photography, a little later in life, needing to find a new career and a new me. Fifteen years later and here I am, I have the best job ever. I would describe myself as an easy going person with the ability to put even the most camera shy person at ease.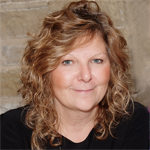 Best time of the day… Early morning just before sunrise, I am often out walking Yoshi (our unpredictable Sharpei). I'm always on the lookout for something inspirational to photograph with my faithful IPhone. It's a great way to take time out of a busy life and schedule and enables me to express my passion for photography in a beautiful and natural environment.
Favourite drink… Coffee, freshly ground and black!
What I do in my 'spare time'…Not that there's a lot of spare time to be had but family comes first for me, spending time with my lovely hubby and I just love it when the lads are all home together.

I love to photograph everyday people, it gives me so much pleasure to see the emotion on your face when you see your portraits for the first time… tissues are at the ready! A couple of years ago I moved to a bigger brighter new studio, still in Liversedge, near Heckmondwike but it's more spacious, light and so comfortable to work in. It has disabled access with parking right outside the door and I make a great cup of coffee!

My work is varied which is great as it keeps life interesting with Family Portraits, Prom Portraits, Headshot and Profile photography.
I live in Cleckheaton and near Heckmondwike, West Yorkshire, and traveling to surrounding areas in West Yorkshire and beyond: Batley, Cleckheaton, Dewsbury, Mirfield, Huddersfield, Halifax, Bradford, Leeds, Wakefield,
School Photography – Website photography, staff profile photography & workshops.
School Photography & Community projects – Digital Photography Workshops, Events and Exhibitions for various organisations.
Duke of Edinburgh Awards; Young Peoples Service, Huddersfield, Bradford, Dewsbury, Halifax; Bradford District Care Trust; Lifeline Calderdale and Halifax; Disabled Youth Forum, Halifax; Extended Learning Service, Huddersfield and Bingley; Learning Group, Huddersfield; UFA, Huddersfield.
Studio Portraits West Yorkshire; Family Portraits Heckmondwike, Special needs photographer Bradford; Group Photography Dewsbury; Photoshoot Parties Leeds; West Yorkshire Teen Photography; Bump Photography Halifax; Baby Portraits Mirfield; Prom Photography Heckmondwike; Bradford Wedding Photography; Disability friendly photographer West Yorkshire; Civil Partnership Photography Huddersfield; Event Photographer Bradford; Commercial head shots Photographer West Yorkshire; Corporate Event Photographer Huddersfield, Website Photography West Yorkshire, 1-2-1 Photography tuition West Yorkshire