Big Family Group Portraits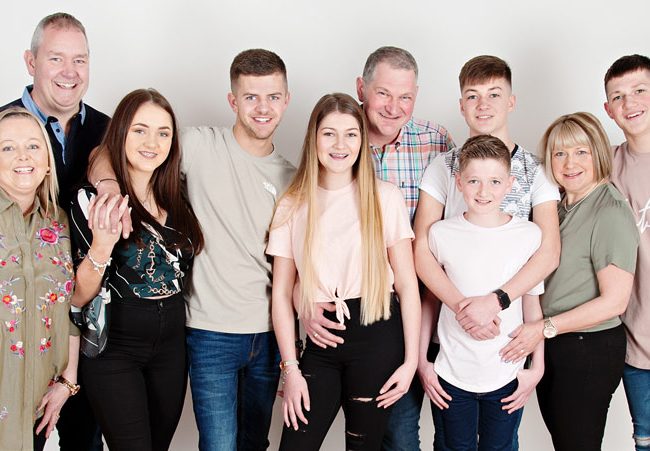 Big family group portraits –
Do you have a large family? In the past, the studio has accommodated a family of 18! I can appreciate that it's difficult to get the whole family together, I can help by offering appointments for late evenings, Saturday's or Sunday's if that's makes it a little easier. The studio is big and bright which is ideal for larger families, it's light and comfortable with plenty of space for you to relax and enjoy the experience.
I won't lie, photographing big family groups is not an easy job, it requires patience from you (and me) and the session can be quite lengthy but I promise you a fun and enjoyable experience with some wonderful memories at the end of it. Session costs for Family Portraits are here
Please contact me for more information and availability.