Big Family Group Portraits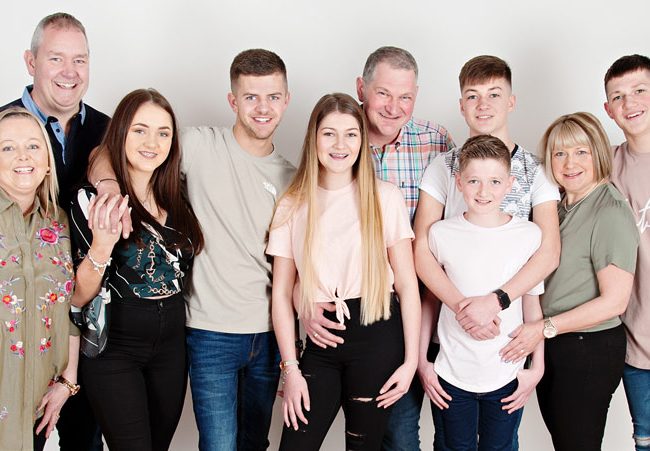 Big family group portraits –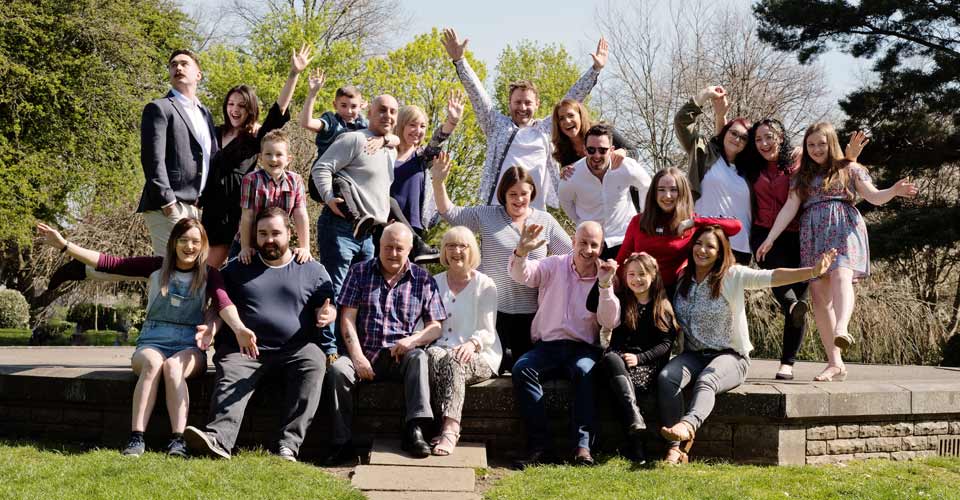 Do you have a large family? gone are the days of stiff and formal portraits. I have photographed many big families, the largest was a family of 21. I have now closed the studio and taken portraiture to the great outdoors. I work with you to find the best location and still offer the full family group shot and then individual family groups as well.
You might worry about our great British weather… if you book a date and the weather is bad we can reschedule or you can have fun with wellies and brolly's!
The session can take some time but for families I'm told, it gives everyone time for a good catch up. Fun, laughter and spontaneity with some fantastic memories of a wonderful experience.
If you still prefer your portrait in a studio, I have access to one, please contact me for more information. Portrait session costs and packages can be found here.

We have just collected our many lovely photos including the most beautiful framed picture for our Mum's 80th Birthday surprise, Dawn has captured moments we'll never get back. Thank you Dawn for your time and patience – Catherine Pollard, Cleckheaton – Big family group portraits
The resulting photographs are just beautiful! It's not just the shots themselves that were great but the quality of the canvases and frames. They come beautifully packaged, it is this level of care and wrap around service that means Dawn is much more than just a photographer. I know my family would happily agree that working with her was an absolute pleasure. Lesley Ellis, Bradford – Big family group portraits