Lantern Land – Hightown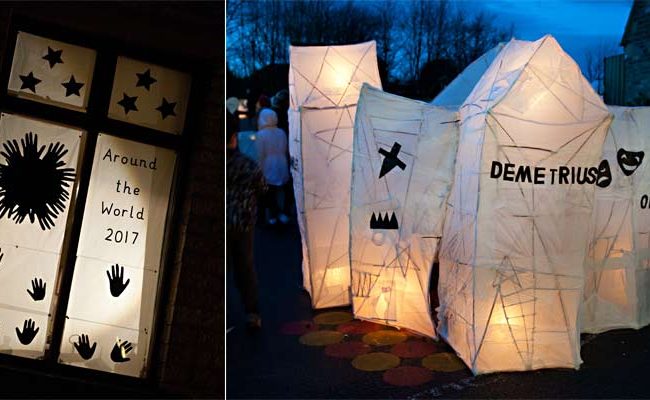 Lantern Land – Hightown School, West Yorkshire, this has become a yearly event, a community project with Children, families and friends from Hightown, Cleckheaton, Liversedge and surrounding areas.
Lantern Land 2017 the third year for this fantastic event so the pressure was on to make this even better than the previous year! With the theme of 'Around the world' imagination was the key. Some wonderful creations were made, the final event was marred a little with strong winds and rain just moments before the start but it fortunately calmed down so all's well that ends well.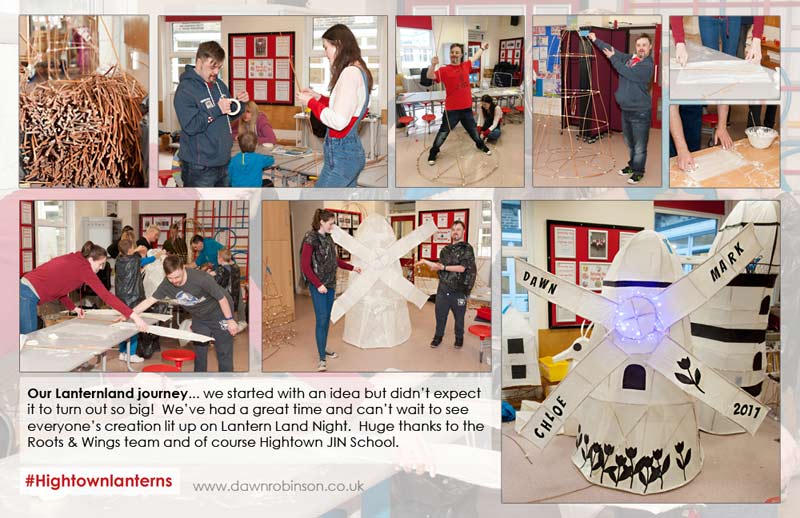 Lantern Land 2016 another amazing year which shows how hard everyone has worked together to put on this spectacular event. The designs this year surpassed all expectations showing just what talent the staff, parents, children and community have between them.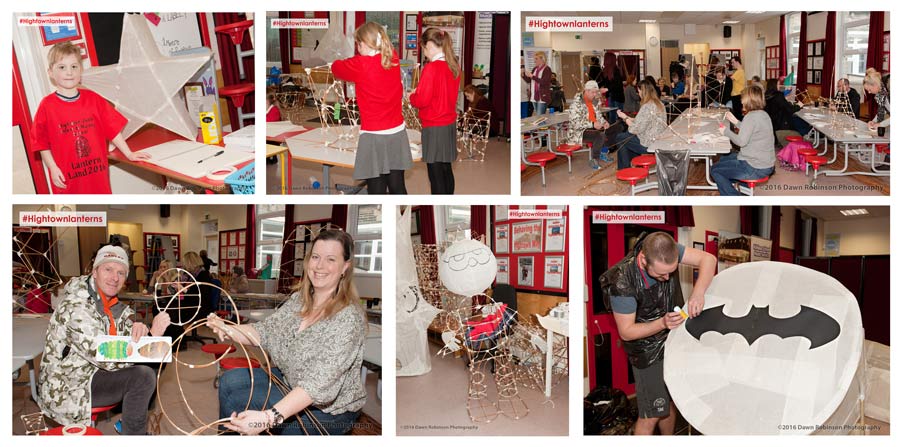 ---
Lantern Land 2015 for Hightown JIN School was absolutely fascinating. This 2 week project gave the opportunity for the local community and school to work together to create a spectacular event. The grand finale was just fabulous, well done to everyone involved #hightownlanterns #communitiesworkingtogether